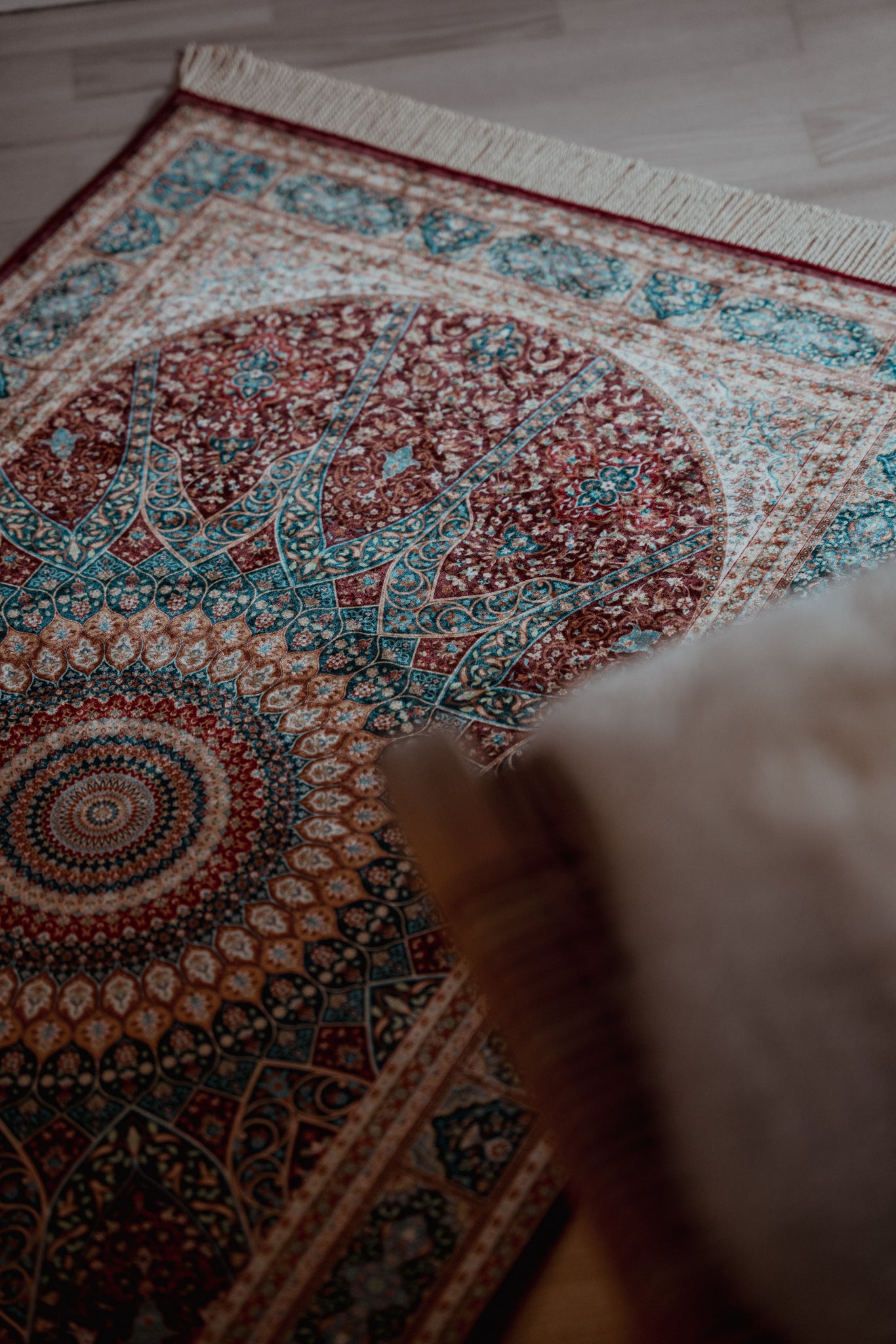 At Seven Sajada, we are passionate about creating beautiful and aesthetic premium prayer mats that enhance your spiritual practice. Based in Copenhagen, our team takes great care in servering each and every one of our dear costumers with beautiful prayer mats. Our beautiful prayer mat also add a touch of elegance to your home or mosque.
Our premium prayer mats are made with high-quality materials and are produced in Turkey, ensuring that you receive a product of the highest quality. Each prayer mat is made of a combination of polyester, cotton, and viscose, with a short fine viscose pile on the top face for a shiny and detailed look. The design is printed directly on the top face and the backside is made of polyester and cotton, giving the mat a sturdy and durable finish.
At Seven Sajada, we understand that prayer is a personal and meaningful practice, and that's why our prayer mats are designed to be both functional and beautiful. They make the perfect gift for couples, Eid, weddings, or any special occasion.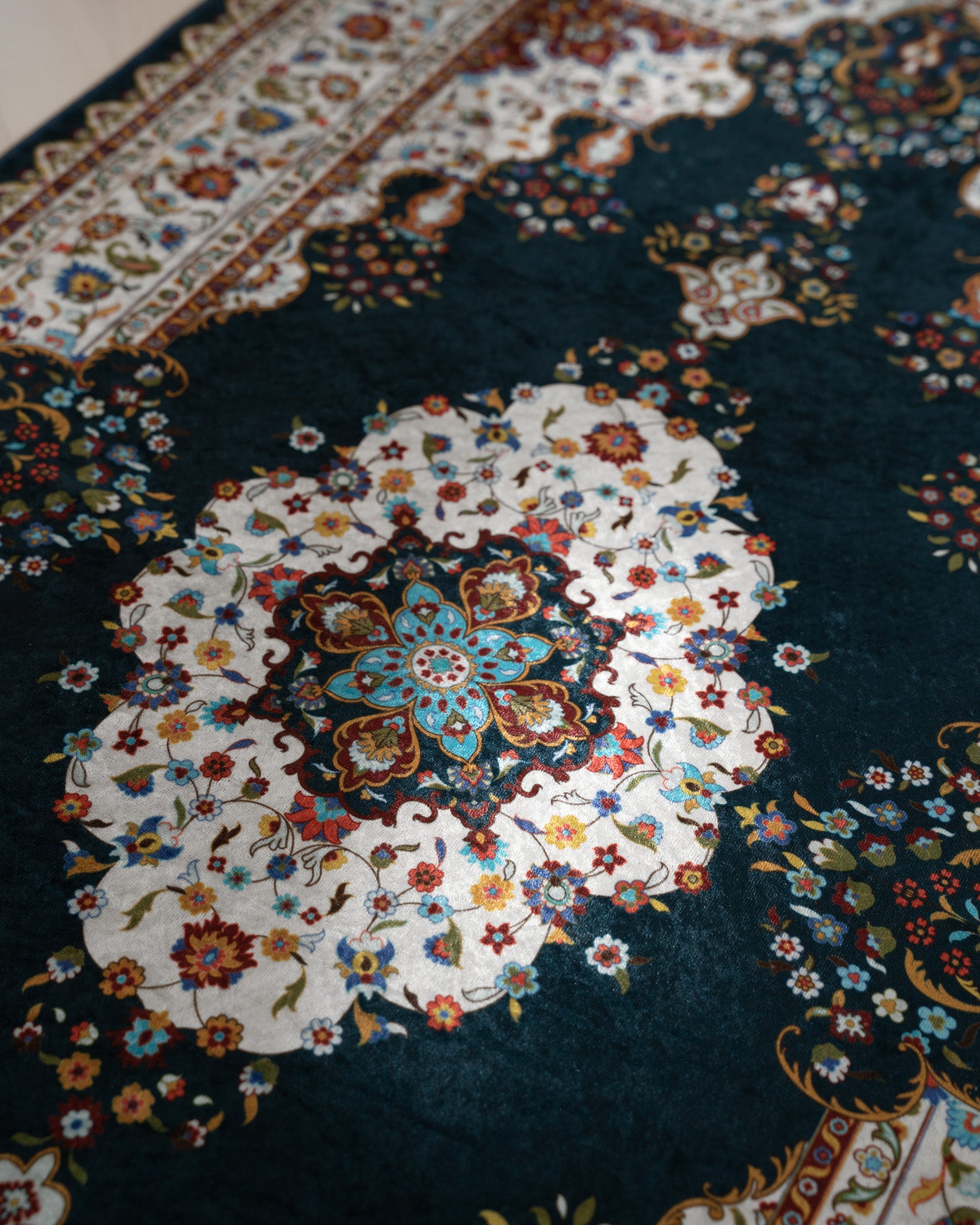 Our prayer mats are standard size of 117.5cm x 68,5cm and weigh approximately 0.65kg. However, please note that dimensions may vary slightly due to production tolerances, and color appearance may vary depending on lighting conditions and viewing angles.
If you have any questions or need help with your order, please reach out to us at info@sevensajada.com. We are always here to help and we look forward to providing you with the perfect prayer mat to enhance your spiritual practice. Explore our entire collection of premium prayer mats and discover the perfect one for you.

Explore our entire collections of amazing Premium Prayer Mats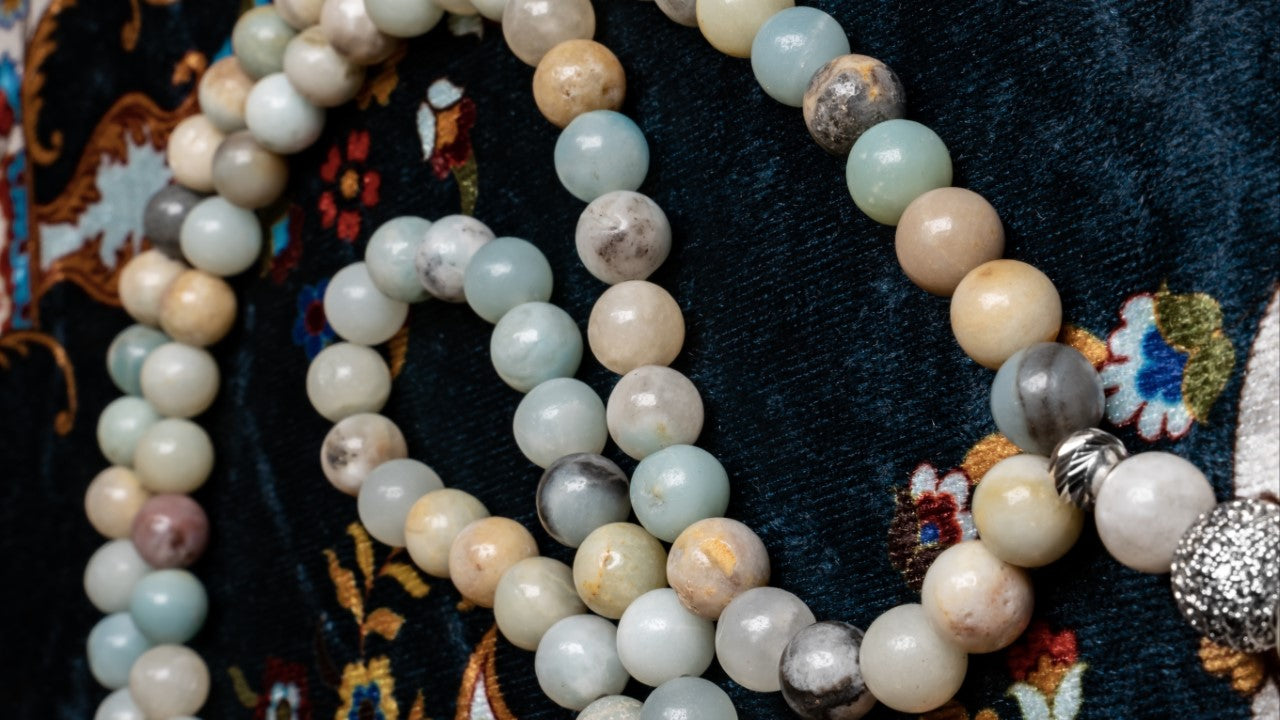 We look forward to receive your inquiry